Back to top
Title
Private Instruction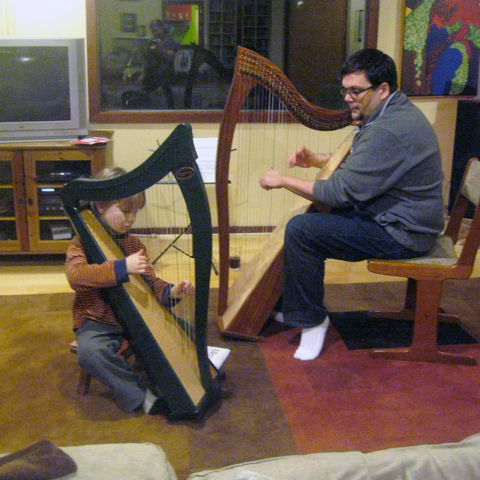 I offer private instruction including work on technique, music theory, reading music, and repertoire from my home office in the Greenwood neighborhood of Seattle. Most adults pefer biweekly one hour lessons, and kids' situations vary.
Students are encouraged to take their lessons on one of my studio harps to save time casing and uncasing their own instruments as well as the trouble and risk of transporting them.
Although my area of focus is Scottish Gaelic music, I am happy to help anyone learn to use the lever or pedal harp to express themselves musicaly in any genre.
Get in touch if you would like to talk about starting or continuing your musical journey with the harp.