Back to top
Title
Biography in Brief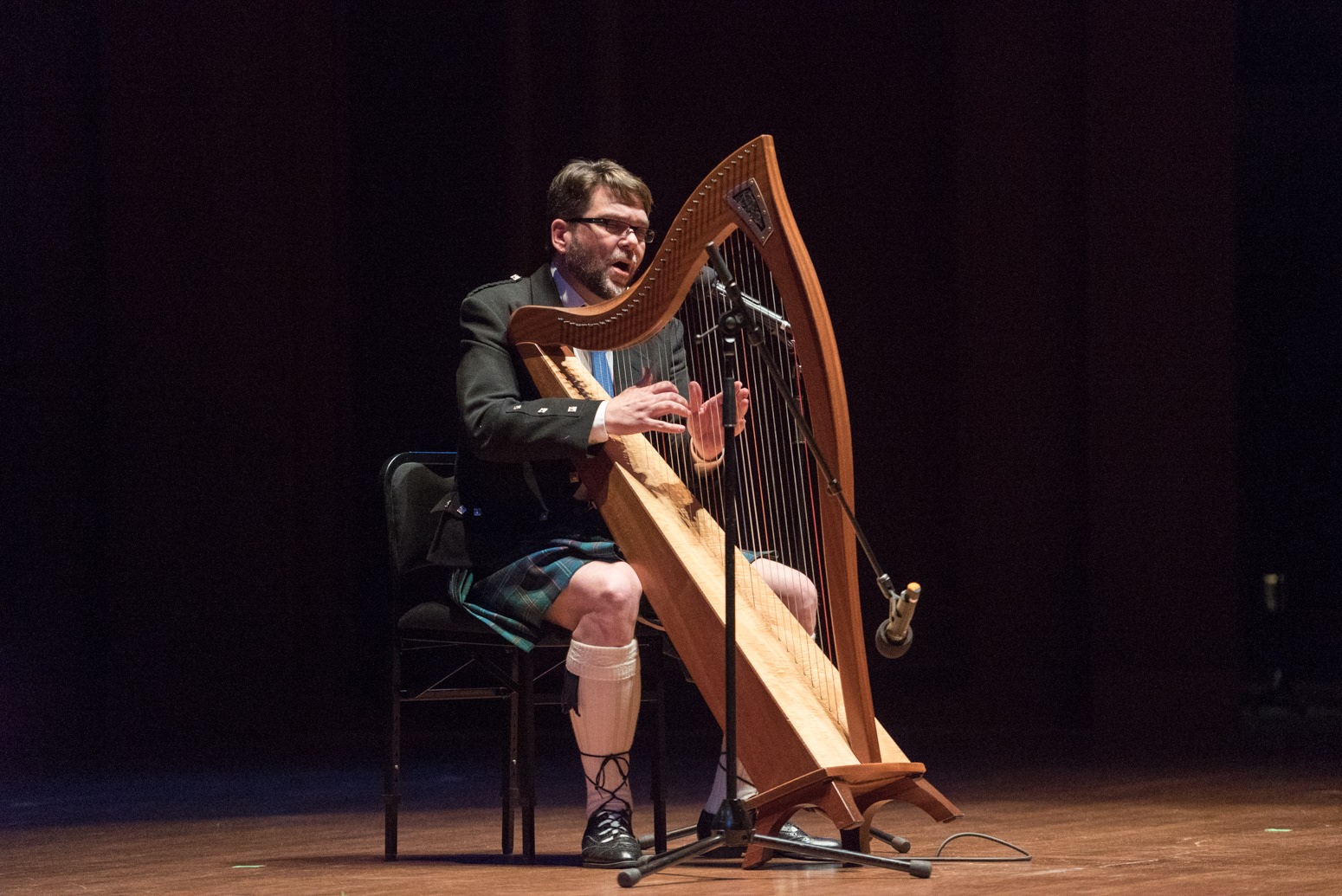 Seumas Gagne is a Seattle-based harpist and Scottish Gaelic musician. He's played the music of the Highland and Irish Gaels on the Celtic harp for more than 30 years, and performed throughout the U.S. and internationally in both solo and group performances.
In 1997, Seumas won the Elspeth Hyllestad Trophy for solo clàrsach performance at the Royal Scottish National Mòd in Inverness, Scotland. He is the only American to have won this award. In 2001, he returned to the Mòd in Scotland and won the first-ever waulking song competition.
Seumas was one of the founding members of the band Wicked Celts. Together they recorded the album "Prophecy and Blessing." In February 2012, he produced his first solo album "​Baile Ard​" containing a mix of traditional and original songs in Scottish Gaelic, as well as traditional dance tunes.
In addition to performing, Seumas offers private instruction in technique, music theory, music reading, and repertoire in the Seattle area. He also teaches Gaelic, and is a co-founder of Slighe nan Gaidheal (say: SLEE-uh nun GAY-ull), Washington's Gaelic language and cultural society.
He is currently spending his time at home preparing for his next album project, and looks forward to a time when he can get back into the recording studio.
Read the full story of Seumas' musical life here, including many more photos: